The Mobile Office trailer makes working on site easier and more enjoyable
The Mobile Office was created because there are not enough on-site facilities in Schoonebeek. The people who work in the field have to do physical work. Their well-being is important to Shell. They must be able to work in suitable working conditions. To ensure that this is the case, the Mobile Office trailer was developed in consultation with people who work in the field.
The Mobile Office is a trailer that contains three rooms:
A meeting room and lunch area - a comfortable heated area where approximately 10 people can sit and eat.
An office with three workstations with a desk and computer.
A changing room with personal lockers, shower rooms and toilets.
The Mobile Office was developed in accordance with our HSSE principles.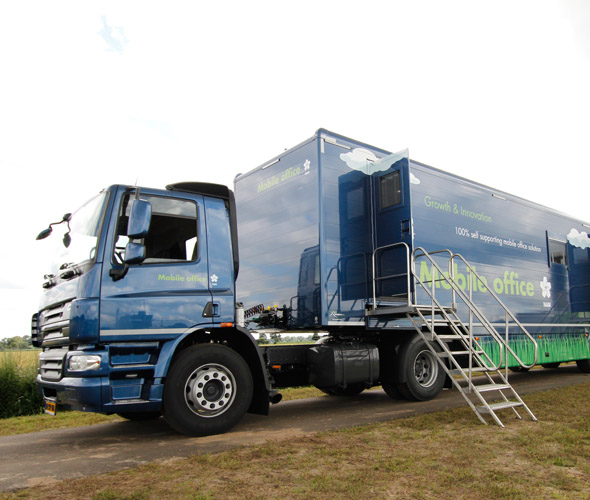 Current position: Outside left